News
First Application for the NABET-CWA Memorial Scholarship Awards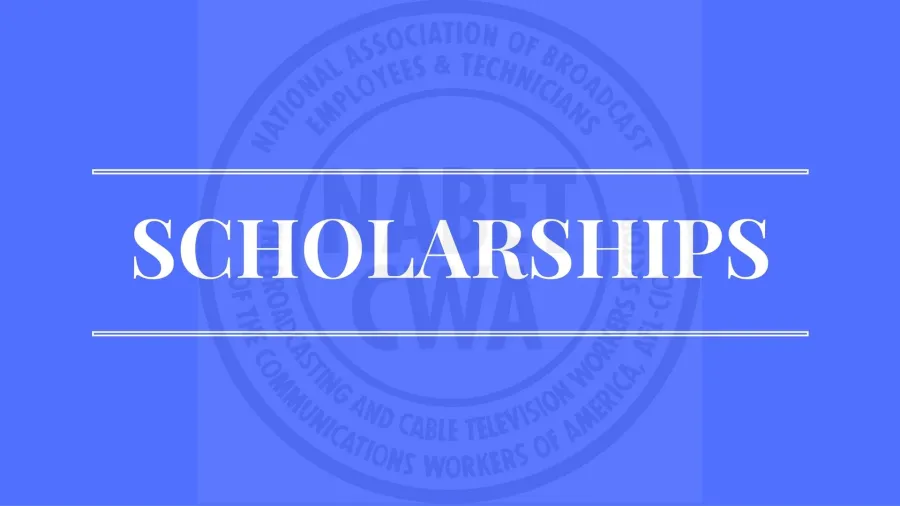 Rules:
1. The scholarship program is open to all active members in good standing, active retirees, and their sons and daughters who are either in, or about to enter, an accredited college or trade school. Any applicants who are in high school must be graduating in 2023.
2. The award is a one-time $1000.00 payment to be used for tuition or other expenses to the school designated by the winner.
3. There are two parts to the applications process. The first is an application of interest. Second, once we have received the application and the member has been verified to be in good standing, the applicant will receive the second application, which will require an essay and a copy of the applicant's complete academic record.
Should you need additional applications, they are available from this office, or you may duplicate one of those sent to you.
The return date for the first application is February 17, 2023. The return date for the second application is May 5, 2023. All applications must be verified by the Local President, in the space provided before mailing to the Sector Office at NABET-CWA, 501 Third Street NW, 6th Floor, Washington, DC 20001.
 
NABET-CWA/NBC Negotiations: Bulletin # 10
NABET-CWA/NBC Negotiations: Bulletin #9
SNAP JUDGMENT AND SPOOKED UNIONIZE